When the swarm of literally tens of thousands of films nesting inside a dedicated movie buff's head or in a beard-like formation atop of the lower portion of their face reaches critical mass and the buzz becomes too busy to ignore, there's but one thing to do – not counting inspired uses of a vacuum blower – and that's compile a Top 100 list.
This particular hive will be organised according to time period – nominating ten beloved films from each of the decades from the 1940's through to the 2010's. That will total eighty films, so twenty selections will be included for the 1970's and 80's – 'my' decades.
The 1950's was a decade marked by the post World War 2 boom. The struggle between communism and capitalist systems around the world was in full swing. Politically this time included the assignations of the King of Jordan (1951) and the Presidents of Panama (1955), Nicaragua (1956) and Sri Lanka (1959). The invention of the solar cell and the opening of the world's first nuclear power plant (in Moscow) took place in this decade.
Academy Award winners for Best Picture during this decade were –
And here are my ten favorite films from this period –
Every frame of these ten films a feast!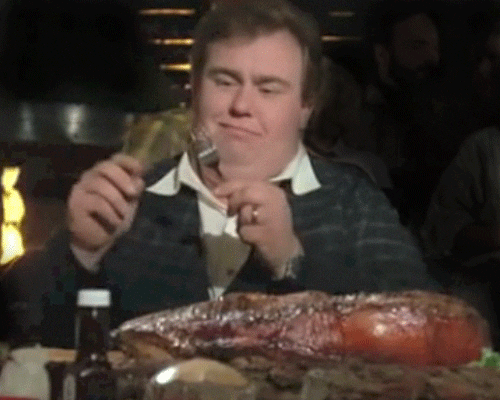 Ps. Concise as this list is, naturally there were regrets for the favorite films room couldn't be found for. Janet Leigh and Tony Curtise's HOUDINI (1953) was one such film.
The sci-fi/'horror' classic THE THING FROM ANOTHER WORLD (1951) was another. An omission of downright atomic proportions was inexplicably somehow not managing to find room for Mickey Rooney's retro-hilarious THE ATOMIC KID (1954). Still wondering how that oversight happened…
Pss. Wanna see another person's 'Best Films of the 50's' list? Click HERE