Love may be blind but marriage is a true eye-opener. If it's end-of-year truth you came looking for, you're definitely in the right place this week. On the eve of launching into the fourth year of life for this blog, that morsel of tongue-in-cheek wisdom may be as good as any to hang my metaphorical hat on and reflect.
After three solid years and 147 published posts on SCENIC WRITER'S SHACK, it's fair to say my 'relationship' with blogging has by now entered the marriage stage. Gone are the heady days when I believed with every cell of my double helix I was about to shape humankind's destiny and set the blogosphere alight every time my finger hovered over the 'publish' button.
If I think back I'm pretty sure I may even have originally set out to create the funniest, wittiest blog site the world had ever seen. Pretty quickly that proved to be way too hard. Like, WAY too hard. In place of that what else was there to do but start serving up common banter such as what you're reading now. Humbling to be sure but over the passage of time adjusting the scope and breadth of ones formerly lofty ambitions makes sense if you want to keep going. And I DID want to keep going. Still do.
With over 600 million free-to-access blogs in the world competing for interest, that, I can now appreciate, was always an amusingly naive, overreaching thought. But gee-whiz, the illusion and false-belief phase sure was fun while it lasted!
These days, again like a marriage, I'm fully awake to the idea I'm no longer running a 100 meter race in the blogging stakes. Now I'm chugging along more like a marathon runner with the occasional surge and one or two sprint finishes thrown in for variety. Under these road rules the challenge is trying to keep things fresh and fun along the route.
On that note, I've said it before and I'm not shy in saying it again – the day I start taking things too seriously around here is the day I break open the metaphorical cyanide capsule that dangles on a gold-plated chain around the slender neck of SCENIC WRITER'S SHACK and bite down. Hard.
Over the course of the last three years I've seen a number of my contemporaries take their last breath. Blogs have a lifespan like all other things. When the interest that once burned magnificently like a furnace flame has dwindled to a barely breathing wet candle, and, worse still, perhaps even assumed the status of burden, there is little else for one to do but slip away quietly and make way for another, freshly setting out on their own blogging promenade.
This year saw SCENIC WRITER'S SHACK set a new comments record (60) for an individual post. My interview with junior author Georgia Bowditch in August received a very positive response. 2019 also saw me reconnect with two old 'mates' – John Rambo and the T-800 Terminator with the release of long-awaited new installments in those two film franchises. With friends like that who needs enemies right?
Then there was the right royal pranking of the Nigerian scam artist back in March. You had it coming Mr Badenhorst or Catherine Bessant or whatever your name was! Those antics ran for a total of three posts and kept me and a few readers along for the ride entertained in a pay-back flavored manner for the duration.
What will 2020 bring? Mystery, shenanigans and rum'n raisin icecream are all guaranteed since they're my favorites. For assurances of anything else you'll just have to tune in to find out. Before then however it's time to look back on the year that was SCENIC WRITER'S SHACK style.
ARE FINGERPRINTS REALLY UNIQUE? (February)
INTO THE SNAKEPIT OF FRIENDSHIP (February)
PERSONALIZED NUMBER PLATES (February)
GIFTS FOR THE PERSON WHO HAS EVERYTHING (March)
SCAMMING THE SCAMMER – VIGILANTE STYLE (Parts 1, 2 & 3) (March/April)
LIBRARIES' ALL-SORTS (May)
CANINE NEIGHBORHOOD NOISE COMPLAINT (May)
WORST FILMS EVER LIST (May)
Top 50 Songs List (June)
Art of the Niggle (July)
Super Computers (August)
Bruce Lee (August)
Top 50 TV Series (September)
2nd Hand Stores (October)
Brisbane – Australia's 3rd best City (November)
Murder of Author Helen Bailey (November)
Best Book Covers of 2019 (December)
FILMS
AQUAMAN (January)
GREEN BOOK (March)
LEAVING NEVERLAND (March)
DESTROYER (March)
Rambo:Last Blood (October)
Terminator: Dark Fate (November)
BOOKS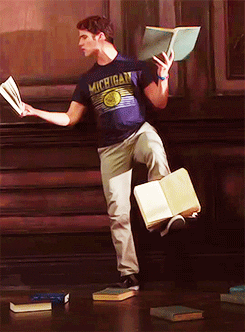 MEMBER OF THE FAMILY by Dianne Lake (February)
THE COMEDY WRITER by Peter Farrelly (March)
A CAPTAIN'S DUTY by Richard Phillips (June)
EVENTS
WORLD TRIVIA DAY (January)
RHINOPLASTY (January)
Champion Racehorse Winx Retires (April)
R.I.P
'Knowledge advances funeral by funeral'
Australian entertainer & tv host Jimmy Hannan (January)
Actor Jan-Michael Vincent (March)
Australian musical director and tv personality Geoff Harvey (March)
Singer & Actress Doris Day (May)
Former Australian Prime Minister Bob Hawke (May)
U.S billionaire and former Presidential candidate Ross Perot (July)
Australian cookbook author Margaret Fulton (July)
Former Australian Deputy Prime Minister Tim Fisher (August)
Author Toni Morrison (August)
Actress Valerie 'Rhoda' Harper (August)
Australian actor Paul Cronin (September)
Lead singer of Roxette – Gun-Marie Fredriksson (December)
BLOG SLOGANS USED THIS YEAR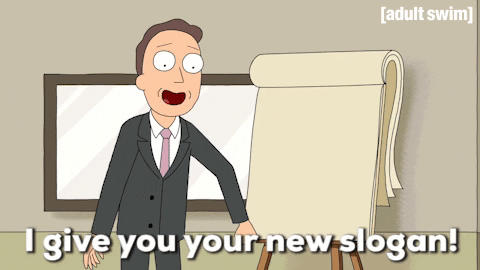 ROSES AND APPLES ARE RELATED
WEIRD BUT NOT NEARLY WEIRD ENOUGH
WEIRDNESS. DISTRACTION. AND SWEETMEAT GALORE!
BREAKFAST IS THE MOST IMPORTANT MEAL OF THE DAY
CREATIVITY IS THE MOST IMPORTANT MEAL OF THE DAY
THE SMASHED AVOCADO ON RYE OF THE LITERARY WORLD
THIS BLOG IS MASSIVE IN THE MARSHALL ISLANDS
THIS BLOG IS MASSIVE IN LIECHTENSTEIN (Really)
INSPIRATION POINT
PEACHY NOT PREACHY
AUTHOR INTERVIEWS
11 Year Old Georgia Bowditch (August)
COMEBACKS of 2019
Rambo: Last Blood (First Rambo movie in 11 years)
In Stereo (First new Bananarama studio album in 10 years)
Best Read of 2019
Brooke Shields' 2014 autobiography – THERE WAS A LITTLE GIRL: THE REAL STORY OF MY MOTHER AND ME
2019 HEADER IMAGES
Ok, I'm out of here. See you when the adventures return in the new year. And one last thing… don't forget to come back!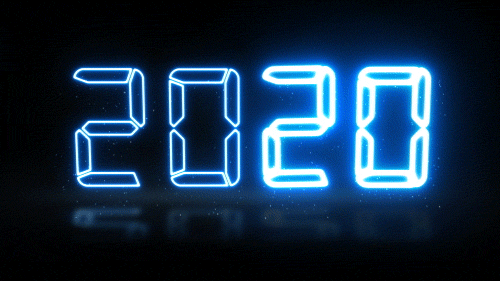 Ps. Couldn't farewell the decade without leaving you with one very last bonus read HERE.
Pss. And finally …Wanna see an uncannily accurate picture of how I'll be spending the New Year's holiday period? No? Here it is anyway…