There's a well-known story about children's author Theodor Seuss Geisel (1904 – 1991). You might know him from his more famous pen name, Dr Seuss.
After the success of his first book AND TO THINK THAT I SAW IT ON MULBERRY STREET, Seuss's editor at publishing company Houghton Mifflin (today known as Houghton Mifflin Harcourt and employing in excess of 4000 people) challenged him to go after an even younger audience.
He sent the American author a list of 350 words with the instructions to make a book out of them. The result was THE CAT IN THE HAT (1957). It clocked in at 236 words and was the second biggest selling book of Seuss's career.
The book ahead of it? GREEN EGGS AND HAM (1960) which uses just 50 words – all but one of them, one syllable. (The long one: anywhere).
Dr Suess's word selection came from lists created by 'readability experts' such as Austrian-born naturalized American author, Rudolf Flesch (1911 -1986). Flesch, writer of such books as THE ART OF PLAIN TALK (1946) and THE ART OF READABLE WRITING (1949) helped create a mathematical formula known as the FLESH-KINCAID GRADE LEVEL TEST.
The formula is fairly simple : the total number of words divided by the total number of sentences + total number of syllables divided by the total number of words.
The resulting score is the school-age grade level required to understand the text. If a book scores a 3 for example, that means you'd need at least a third-grade education to understand it.
A few years back American 'data journalist' Ben Blatt – one could be forgiven for mistaking his name for an off-the-wall Dr Seuss character – collected digitized versions of every fiction book that had made the number one position on the New York Times Bestseller List from 1960 to 2014.
He then fed all these words into a computer.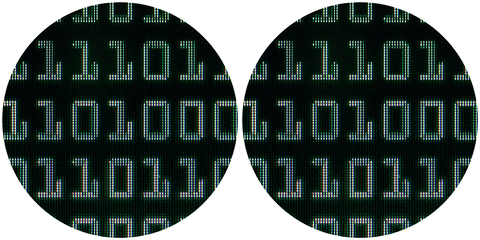 Not just any computer; but a computer capable of engaging in the kind of next-level 'literary experiment' Blatt envisaged. A computer ready to perform the number-crunching act of it's life. And one that was eventually able to apply the Flesch–Kincaid Readability Test to every single digitized page of every one those 563 novels.
Most books meant for a general audience will fall within the 4th – 11th grade range, as did all of these bestsellers. Looking at the scores over the decades, an undeniable trend became clear to Blatt. The Bestseller List is full of so much simpler fiction nowadays then it was 40 or 50 years ago. In the 1960's for example, the median book had a grade level of an 8. By the 2010's that had reduced to a 6.
The trend to stripped back, 'economical' prose has been obvious now for some time. In 2021, what I call 'homogenized word-soup', vanilla dross so devoid of creative description, beautiful words, figurative language and good 'ol personality – for me all the good great stuff – converts stories into adult versions of Run Spot Run, is tragically more now often the rule than the exception. Well, it can seem that way.
It's but one reason I've concluded it may just be something in the water nowadays. Sadly that 'something' is something which no longer quenches my literary thirst; a thirst for the wham-bam creative word sparkle – set amongst a page-turning story – that literally leaves you breathless – and in my case saying, "I wish I could write like that!"
THE PLOT is the seventh novel from American writer Jean Hanff Korelitz. Her 2009 book ADMISSION was made into a 2013 film of the same title starring Tina Fey and Lilly Tomlin.
THE PLOT is a plagiarism tale from what might be referred to as the "Excuse Me While I Steal Your Book Idea & Get Famous" literary sub-genre . It centers on a writing teacher who helps himself to one of his student's stories after the student expectantly passes away. The thieving pedagogue becomes very famous with his appropriated novel but someone out there knows the truth.
From literally hundreds of on-line accounts all attesting to the sheer wizardry of this novel – including horror writer Stephen King's glowing endorsement of "insanely readable" – to my own experience of digesting the crafty-sentences-packed excerpt, this book looks like it has every chance of being the exception rather than the fifty-shades-of-dull-slow-and-vanilla-not-to-mention-a-60-page-irrelevant-prelude-to-wade-through rule.