How best to sum up a year like this?
'Extreme' – 'hellacious' and 'dumpster fire' are words that spring to mind, certainly. The very Aussie abbreviation 'iso' was named by the Australian National University as it's word of the year, so that may also be of help. There was 'the new normal' and you can throw in the classic-sounding 'unprecedented' as well, unless of course you happened to be alive a hundred years ago for the Spanish Flu (1918 -1920 / 100 million deaths), which not many of us were.
Actually, that last statement may not be completely true. After checking, I discover there are more than half a million people alive in the world today who were around at the time of the Spanish Flu – something that makes Covid 19 resemble a mere papercut on the scale of global death and destruction.
2020 was the year when a smile or hug became an act of revolution. It was the year people worked out the best way to avoid touching their face was having a glass of wine in each hand. It was the year when households went from "It's great to get this time together" to "Why are you chewing so loudly?"
In 2020 nail and hair salons, waxing parlors and spray tanning centers all shut their doors and things got ugly. 2020 was the year when having plans for tonight meant hitting the living room around 8 or 9. It was the year we understood there's nothing like relaxing on the couch after having spent a long day of being tense on the couch. And in 2020 we finally realized the movie HOME ALONE was thirty years ahead of it's time.
Maybe the best description I've come across of 2020 – apart from it being a year that made you want to put not just your mouth but your whole body in the chocolate drawer just to feel good – was it was like trying to build a plane while you were still learning to fly it. That's definitely what it felt like to many.
Around here at SCENIC WRITER'S SHACK things carried on pretty much as normal. The new normal, that is. There were virus-flavored posts up until the time when I called quits on all of that and enacted a ban – back in April – of any and all further mentions of the 'C' word until there was some good news in the form of a vaccine.
Now that we've got one (Pfizer), with more on the way, that ban can be lifted. SWS and all the world's other major news outlets (tee hee) are certainly hoping very soon Covid 19 will subside into a 'sooooo last year' news story that won't warrant the attention it deserved across the last twelve months.
Here then is your year in review… SCENIC WRITER'S SHACK style –
Park Run and Me (February)
Monopoly Fun (February)
Introverts Unite! (April)
Hollywood 'Virus' Movies (April)
My Pledge – No more mentions of the 'C' word until a Vaccine is found (April)
Four Part Series – The Discovery of Lithium (May-June)
My Favourite Actors (July)
Movies with Identical Titles (July)
STACEY BRYAN GUEST POST – 'Aussie

Character Seen From Afar' (August)
Manson Exposed! (August)
RICHARD DAWKINS – KING OF THE ATHEISTS (September)
Favourite Films from the 1940's (September)
Sinking of the 'Kursk' Submarine (October)
Release of 'The Shining' Board Game (October)
Favourite Films from the 1950's (October)
The 1969 Death Of Reet Jurvetson (November)
More Movies With Identical Titles (November)
BEST BOOK COVERS OF 2020
150TH BLOG POST

(March)
with

congratulatory email from Australian Prime Minister
THE PROFESSOR AND THE MADMAN (February)
THE LIGHTHOUSE (March)
Outbreak (1995)
Contagion (2011)
Note: Haven't seen it but the 2020 released new 'Crocodile Dundee' sequel THE VERY EXCELLENT MR DUNDEE was voted worst Australian movie of the year – SEE HERE.
SLOGANS USED ON SCENIC WRITER'S SHACK THIS YEAR –
* PEACHY NOT PREACHY
* THE BEST IS YET TO BE WRITTEN
* "I do this for the money, prestige and power" said no writer ever.
What's PARKRUN got to do with a writing blog? Not much, besides the fact that when it comes to looking back on a year when there were weeks and months when even leaving your own suburb was forbidden, completing 40, what I'll call Saturday morning 5km 'Parkruns' (along routes that were used for Parkruns when Parkrun was up and 'running'), seems like some type of achievement. Last year I only managed 26 of the gut-busters.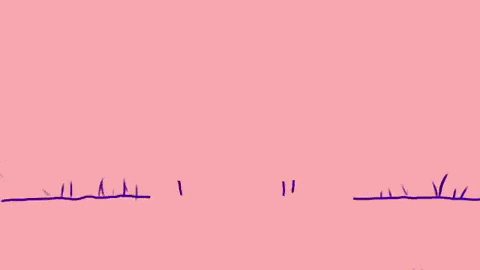 British author John le Carré (December)
Doug Anthony – Australia's longest serving Deputy Prime Minister (December)
Thankyou for riding the tsunami-wave-meets-an-about-to-come-off-the-rails-rollercoaster-meets-a-rampaging-elephant-stampede-meets-an-agitated-wasps-nest year that was 2020 with SCENIC WRITER'S SHACK.
SWS shall return in the new year with more adventures, high-jinks and smooth-reading boingaloings (pretty sure I just made that word up). Here's to 2021… a year stacked floor to ceiling with high expectations.
Ps. You never know who you'll see around town sporting the latest Scenic Writer's Shack apparel. Here's hoping 2021 is a little prettier than 2020.